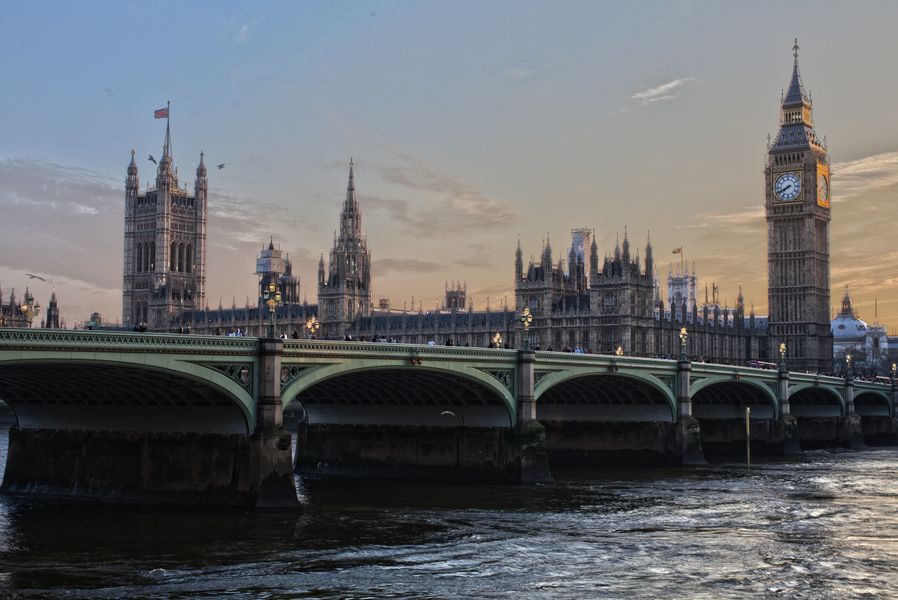 ​The government remains committed to banning the sale of new petrol and diesel vehicles by 2030, cabinet minister Michael Gove has said.
Some senior Tories are calling on Rishi Sunak to scrap the deadline and row back on other green policies.
Mr Gove said some plans to tackle the climate crisis create a "backlash" but the 2030 ban was immoveable.
The policy was announced in 2020 by the then-Prime Minister Boris Johnson under his "green industrial revolution" plan.
It comes after the Times reported that the government is considering an "Aston Martin exemption" to the 2030 car sales deadline, under which smaller carmakers would be given longer to switch to electric vehicles.
Mr Gove told BBC Radio 4's Today programme: "I'm sure there are some people who would like to change that policy, I understand. But that policy remains."
Mr Sunak said on Monday he remained committed to achieving net zero by 2050 but any new measures would have to be "proportionate and pragmatic".
The prime minister has promised not to "unnecessarily" add costs and "hassle" to households to hit climate targets.
But he is facing pressure from leading figures in his own party after the Tories unexpectedly held on to Uxbridge in a by-election last week, on a campaign against extending London's Ultra Low Emission (Ulez).
Lord David Frost, Boris Johnson's Brexit negotiator, told the Telegraph: "The lesson is surely that green policies are very unpopular when there's a direct cost to people - as indeed all the polling says.
"This time that hit Labour. But soon it could be us unless we rethink heat pumps and the 2030 electric car deadline."
Conservative MP Craig Mackinlay, who chairs the Net Zero Scrutiny Group, questioned whether the speed of measures to tackle climate change was "practical" or "affordable".
However, former Conservative minister Sir Simon Clarke supported the government's decision to stick to the 2030 petrol car ban and said it is "driving investment into our country".
A cross-party group of MPs and peers has written to the prime minister to urge him to stick to previous promises on net zero.
In the letter, Conservative peer Lord Goldsmith, who resigned as a minister over what he called Rishi Sunak's climate "apathy", said the PM must reject new fossil fuel projects such as the Rosebank oil field.
Green MP Caroline Lucas, who chairs the All-Party Parliamentary Group for Climate, said: "The planet is burning, and Rishi Sunak is asleep at the wheel."
She said the "bare minimum" that Mr Sunak can do is agree to attend COP28.
"We can't have a repeat of last year's excruciating U-turn," added Ms Lucas.
Last year Mr Sunak initially said he would not attend the COP27 climate summit in Egypt, but later he reversed his decision.
To meet the UK's climate change targets, the government wants to install 600,000 low-carbon heat pumps annually within five years.
The Boiler Upgrade Scheme offers households £5,000 to replace their gas boilers with heat pumps. The scheme was heavily criticised recently by a Lords inquiry, which said grant take-up was so low the target was unlikely to be met.
Mr Gove told Today it was time to review proposals for homeowners to replace gas boilers with heat pumps.
He said he was also looking at how ministers can "ease off" the pressure on landlords to ensure all private rented housing meets grade C of energy efficiency requirements by 2028.
"I think we are asking a little too much of them and therefore we will give them a greater degree of breathing space," he added.
Related articles
Recent news and insights
​Japanese motor industry giant Toyota has suspended operations at all of its assembly plants in its home country due to a glitch in its p...

Read More

​The government remains committed to banning the sale of new petrol and diesel vehicles by 2030, cabinet minister Michael Gove has said.S...

Read More

​The UK is set to win a battle with Spain to host a multi-billion-pound electric car battery plant in Somerset, the BBC understandsThe b...

Read More