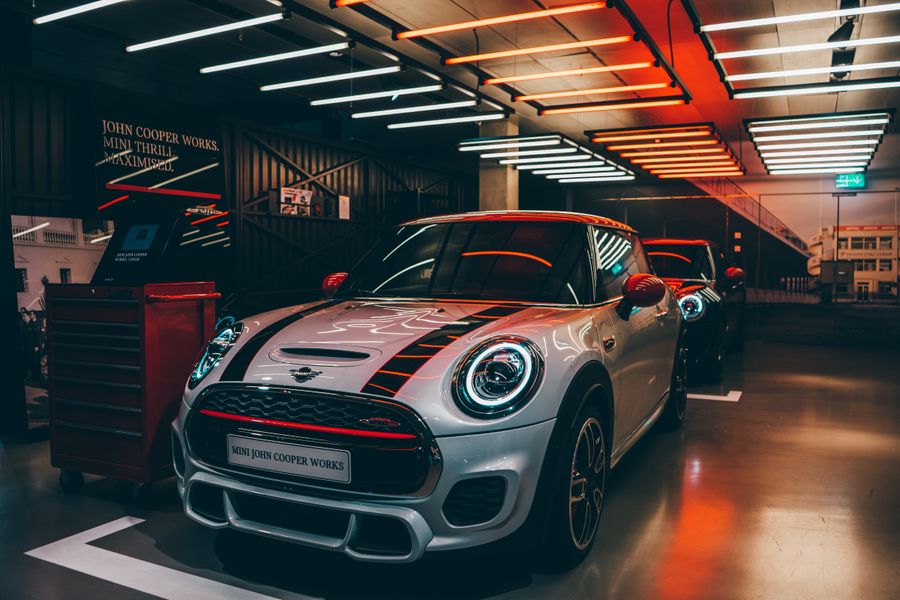 ​An MP has said she is encouraged by reports carmaker BMW may invest up to £600m in its Mini plant near Oxford.
The BBC understands the money is expected to be used to prepare the Cowley plant for a future building electric models.
The first generation of electric Minis was launched there in 2019.
Anneliese Dodds, MP for Oxford East, said: "Let's hope that we see those jobs and that future for the plant confirmed soon."
Last year, the company announced production of most of its electric cars would move to China, with one model, the Countryman, to be built at Leipzig, Germany.
At the time, BMW suggested building both conventionally fuelled and electric cars in the same factory was inefficient.
Ms Dodds said: "Currently the Cowley plant - incidentally one of the most productive in all of the BMW group - has been able to produce electric cars as well as internal combustion engine ones on the same assembly line. It's a pretty incredible achievement.
"But as we look towards the phase out of petrol and diesel cars in 2030 it's more efficient to have just the one line, so I would have thought that will be the area there's a lot of focus on."
She added: "BMW is Cowley, Cowley is BMW. Particularly the Mini is so important for us. It's an iconic British brand and we need to see it being built in its electric form in Cowley."
Ms Dodds claimed Oxford was particularly well-placed to host the electric Mini due to its infrastructure, and an "excellent workforce that we've had here for such a long time".
She also cited the recent research collaboration between Oxford University students and the BMW Group as another reason why Oxford was an "exciting" place for Mini to be based.
The government has offered support worth £75m to BMW from its Automotive Transformation Fund.
Related articles
Recent news and insights
​Japanese motor industry giant Toyota has suspended operations at all of its assembly plants in its home country due to a glitch in its p...

Read More

​The government remains committed to banning the sale of new petrol and diesel vehicles by 2030, cabinet minister Michael Gove has said.S...

Read More

​The UK is set to win a battle with Spain to host a multi-billion-pound electric car battery plant in Somerset, the BBC understandsThe b...

Read More